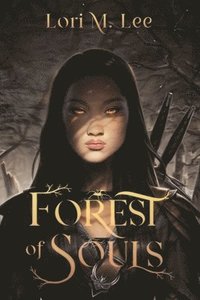 Danger lurks within the roots of Forest of Souls, an epic, unrelenting tale of destiny and sisterhood, perfect for fans of Naomi Novik and Susan Dennard. "A tantalizing beginning to a rich new fantasy series." --Traci Chee, NYT bestselling author of The Reader trilogy "Absolutely enchanting." - Natalie C. Parker, author of Seafire "You won't want to escape." - Sarah Henning, author of the Sea Witch "Will leave you shouting sisters unite!" - Mindee Arnett, author of Onyx & Ivory and Avalon Sirscha Ashwyn comes from nothing, but she's intent on becoming something. After years of training to become the queen's next royal spy, her plans are derailed when shamans attack and kill her best friend Saengo. And then Sirscha, somehow, restores Saengo to life. Unveiled as the first soulguide in living memory, Sirscha is summoned to the domain of the Spider King. For centuries, he has used his influence over the Dead Wood--an ancient forest possessed by souls--to enforce peace between the kingdoms. Now, with the trees growing wild and untamed, only a soulguide can restrain them. As war looms, Sirscha must master her newly awakened abilities before the trees shatter the brittle peace, or worse, claim Saengo, the friend she would die for.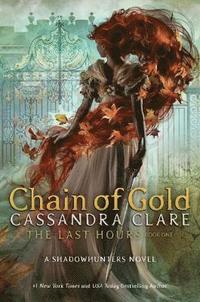 First print edition contains special content, including bonus art and a new short story! From #1 New York Times bestselling author Cassandra Clare comes the first novel in a brand new trilogy where evil hides in plain sight and love cuts deeper than any blade. Chain of Gold is a Shadowhunters novel. Cordelia Carstairs is a Shadowhunter, a warrior trained since childhood to battle demons. When her father is accused of a terrible crime, she and her brother travel to Edwardian London in the hope of preventing the family's ruin. Cordelia's mother wants to marry her off, but Cordelia is determined to be a hero rather than a bride. Soon Cordelia encounters childhood friends James and Lucie Herondale and is drawn into their world of glittering ballrooms, secret assignations and supernatural salons, where vampires and warlocks mingle with mermaids and magicians. All the while, she must hide her secret love for James, who is sworn to marry someone else. But Cordelia's new life is blown apart when a shocking series of demon attacks devastate London. These monsters are nothing like those the Shadowhunters have fought before - these demons walk in daylight, strike down the unwary with incurable poison and seem impossible to kill. London is immediately quarantined. Trapped in the city, Cordelia and her friends discover that their own connection to a dark legacy has gifted them with incredible powers - and force a brutal choice that will reveal the true cruel price of being a hero.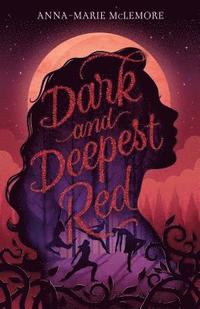 Summer, 1518. A strange sickness sweeps through Strasbourg: women dance in the streets, some until they fall down dead. As rumors of witchcraft spread, suspicion turns toward Lavinia and her family, and Lavinia may have to do the unimaginable to save herself and everyone she loves.

Five centuries later, a pair of red shoes seal to Rosella Oliva's feet, making her dance uncontrollably. They draw her toward a boy who knows the dancing fever's history better than anyone: Emil, whose family was blamed for the fever five hundred years ago. But there's more to what happened in 1518 than even Emil knows, and discovering the truth may decide whether Rosella survives the red shoes.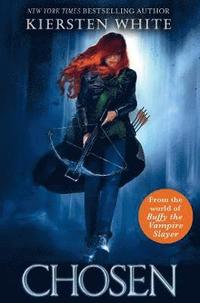 "Will get Buffy fans up in their feels." -Entertainment Weekly on Slayer Nina continues to learn how to use her slayer powers against enemies old and new in this second novel in the New York Times bestselling series from Kiersten White, set in the world of Buffy the Vampire Slayer. Now that Nina has turned the Watcher's Castle into a utopia for hurt and lonely demons, she's still waiting for the utopia part to kick in. With her sister Artemis gone and only a few people remaining at the castle-including her still-distant mother-Nina has her hands full. Plus, though she gained back her Slayer powers from Leo, they're not feeling quite right after being held by the seriously evil succubus Eve, a.k.a. fake Watcher's Council member and Leo's mother. And while Nina is dealing with the darkness inside, there's also a new threat on the outside, portended by an odd triangle symbol that seems to be popping up everywhere, in connection with Sean's demon drug ring. Because one near-apocalypse just isn't enough, right? The darkness always finds you.
And once again, it's coming for the Slayer.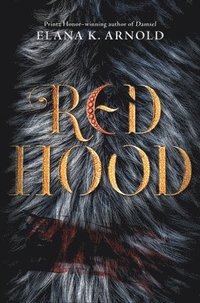 Elana K. Arnold, author of the Printz Honor book Damsel, returns with a dark, engrossing, blood-drenched tale of the familiar threats to female power-and one girl's journey to regain it. You are alone in the woods, seen only by the unblinking yellow moon. Your hands are empty. You are nearly naked. And the wolf is angry. Since her grandmother became her caretaker when she was four years old, Bisou Martel has lived a quiet life in a little house in Seattle. She's kept mostly to herself. She's been good. But then comes the night of homecoming, when she finds herself running for her life over roots and between trees, a fury of claws and teeth behind her. A wolf attacks. Bisou fights back. A new moon rises. And with it, questions. About the blood in Bisou's past, and on her hands as she stumbles home. About broken boys and vicious wolves. About girls lost in the woods-frightened, but not alone.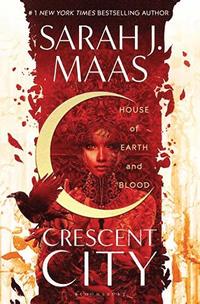 -Fae, half-human Bryce Quinlan loves her life. Every night is a party and Bryce is going to savour all the pleasures Lunathion - also known as Crescent City - has to offer. But then a brutal murder shakes the very foundations of the city, and brings Bryce's world crashing down.
Two years later, Bryce still haunts the city's most notorious nightclubs - but seeking only oblivion now. Then the murderer attacks again. And when an infamous Fallen angel, Hunt Athalar, is assigned to watch her every footstep, Bryce knows she can't forget any longer.
As Bryce and Hunt fight to unravel the mystery, and their own dark pasts, the threads they tug ripple through the underbelly of the city, across warring continents, and down to the deepest levels of Hel, where things that have been sleeping for millennia are beginning to stir ...
With unforgettable characters and page-turning suspense, this richly inventive new fantasy series by #1 New York Times bestselling author Sarah J. Maas delves into the heartache of loss, the price of freedom - and the power of love.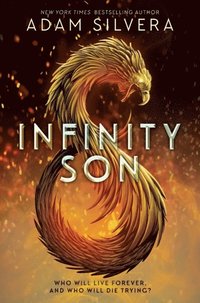 Balancing epic and intensely personal stakes, bestselling author Adam Silvera'sInfinity Sonis a gritty, fast-paced adventure about two brothers caught up in a magical war generations in the making.Growing up in New York, brothers Emil and Brighton always idolized the Spell Walkersa vigilante group sworn to rid the world of specters. While the Spell Walkers and other celestials are born with powers, specters take them, violently stealing the essence of endangered magical creatures.Brighton wishes he had a power so he could join the fray. Emil just wants the fighting to stop. The cycle of violence has taken a toll, making it harder foranyonewith a power to live peacefully and openly. In this climate of fear, a gang of specters has been growing bolder by the day.Then, in a brawl after a protest, Emil manifests a power of his ownone that puts him right at the heart of the conflict and sets him up to be the heroic Spell Walker Brighton always wanted to be.Brotherhood, love, and loyalty will be put to the test, and no one will escape the fight unscathed.Praise for Infinity Son: A magnificent addition to the ranks of Young Adult fantasy
Källa